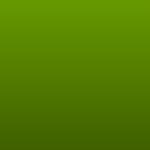 Fed By Hatred
Read Count : 60
Category : Poems
Sub Category : N/A
They spilled the blood of our brothers from times long past, bringing bloody war to our lands in a hasty bash.

Their cruelty of judgements knows no bounds. Leaving marks of hatred for those who live near trash.

Beneath skin or belief they do not despair, they abuse and beat the innocent without a single care. 

What cruelty a single person would bring to woman or man, betray the beliefs of the best of mankind's most gentle hands.

With compassion and bravery do we strive, to finally change this painful tide.