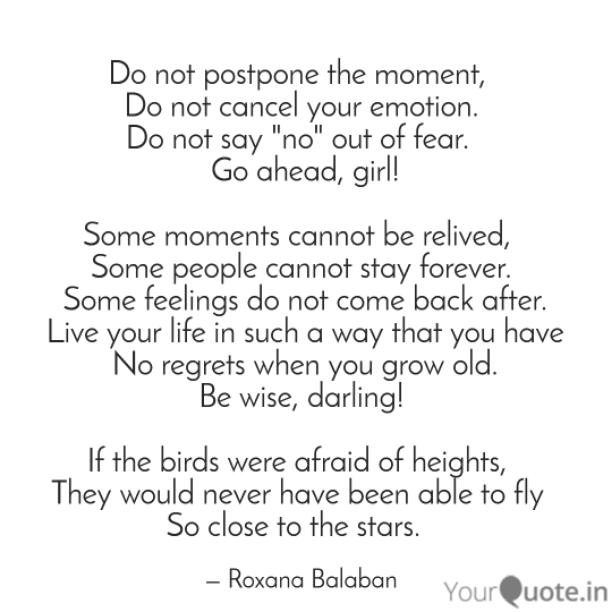 Do Not Postpone
Read Count : 16
Category : Poems
Sub Category : N/A
Do not postpone the moment, 

Do not cancel your emotion.

Do not say "no" out of fear. 

 Go ahead, girl!




Some moments cannot be relived, 

Some people cannot stay forever.

 Some feelings do not come back after.

 Live your life in such a way that you have

 No regrets when you grow old.

Be wise, darling!




If the birds were afraid of heights, 

They would never have been able to fly 

So close to the stars.  




If the moon had been afraid of the dark,

 It would not have been in the sky. 




 If the clouds had been afraid

 Of the sound of thunder, 

They would not have let 

The rain fall on the ground 

And would have hidden.




Don't let your mind hinder your own strength,

 Don't let your heart make you weak, 

Don't let your thoughts make you addicted, 

Don't let your soul get hurt by them.

Make your own life more beautiful!