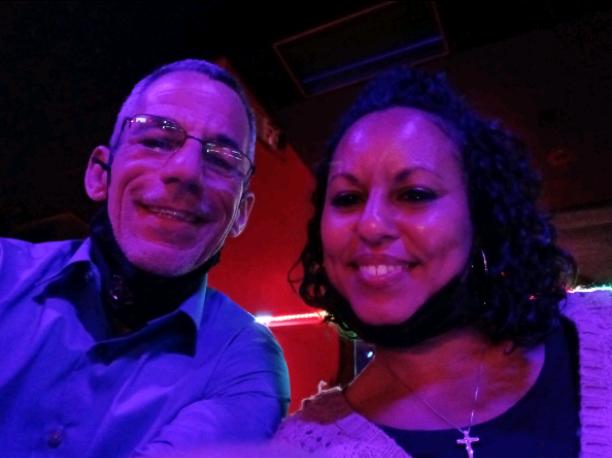 Category : Blogs
Sub Category : LifeStyle
I was given a two week vacation for Christmas and New Years. Funny that it went by so fast. On that last Friday before my time off i was totally fired up about having 2 weeks to basically do whatever I wanted.

That Friday after work my boss asked me to shoot over to his house. When i got there he ordered some pizza and he told me that I was gettibg a dollar raise and a bonus on my commissions. After hearing how he requested that I be promoted I was totally excited and thanked him for going to bat for me. We munched down the pizza and talked about the job for a while. Eventually he got to the second point he wanted to share with me. Apparently, a coworker of mine, Sohpia, a girl i was interested in and had taken out on several 'dates', told my supervisor's son that she wasn't interested in me except as a friend and was worried I was trying to take our friendship to another level. I assured him that I was, but was also glad to know she doesn't like me like that. I was disappointed but tried pretty hard not to let him see it. I liked her, a lot.

Saturday, the 19th and first day of my two week vacation, was my birthday. My friend Natalie bought me an appointment for a full body massage at the Brandon Massage Oasis. This was the first time i ever experienced anything like it and Natalie made sure they assigned me a female masseur. I don't want to sound like a creepy old man, but having a woman touching me, though it was purely therapeutic, filled up a bunch of empty places in me. When i left, i was like jelly - inside and out. No doubt the best birthday present I've ever received.

That same nigh i got a call from my baby sis, Zee and she told me a story about her boyfriend, Syed, who has been an unemployed musician since the Covid began in March. Unlike here in the US, in Malaysia, their government doesn't have unemployment compensation programs. His rents had been piling up on him for months now, and the landlord was coming down on him. Since they were not alowed to have concers because of the pandemic, to me it was an easy solution. I went down to the Amscot and Western Unioned him some funds to help out and then had to hurry back to the house for my b-day party. I had invited Sophia, but knowing now where we really stood, it was no suprise to me when she didn't sow up. I felt good about helping Syed and I was determined not to let anything dampen my day. 

There were 4 of us playing a card game when Gusto showed us a meme on Instagram about a girls vagina smlling mildly like tuna. He grinnedand nodded his head knowingly. Kia, Consuelo and Marta had a lot to say about any girl who smelled funky down there. Gusto said a womans musk does smell and all of them began talking at once about it shouldn't smell at all, except like fresh water and air. I couldn't make any comments at all, since the one time i did get to smell a girls pussy it did have a thick animal smel to it, somewhat like tuna, I guess, but I didn't dare say so! We laughed and played games long into the night and overall, though i had hoped to have a girlfirend for my birthday as well, it was a perfect celebration for me.

Early the following Tuesday i got a call from my banker. She was asking me to come into her office so she can speak with me concerning some assistance I could be eligible for as a first time home buyer. I was excited as I hurried down there to see her, images of my own house in my mind. I have been dreaming of this my whole life and at 54 years old, it means I have been dreaming of it for a very long time. We went through the details,: calculated my income, evaluated what i was eligible for, searched for available houses in my income bracket and chatted about my options for quite a while. I'm not sure how much of a house I'll be able to get but I'm excited for a chance to be independent. I've had to rent rooms since my release 4 years ago and compared to an 8 by 10 cell any room is heaven, but I'm more than ready to funally set out on my own.

The girls came and collected me that weekend and took me to the Deja Vu strip club. Consuelo's birthday is a couple days after mine and apparantly girls are not allowed in all nude joints without taking along a guy: Yeah you got it, me, the token. It was an amazing experience! At one point during the night a very beautiful young woman knelt on the floor beside my chair and, well - I thought she was asking me if wanted to dance and I told her, "Thank you, Dear, but I don't dance very well." She smiled and lifted her hand to my cheek and said, "No, Baby. I am going to dance for you, just for you." She parter her knees so I could see the peefect lines of her inner thighs, lifted her breasts with her hands, and casually licked her lips leaving them wet and shiney. I turned to Consuelo and told her what was happening and she smiled. "You can if you want", she said, "but you may want to ask her how much her little dance is going to cost you." A looked passed between them and the girls knees snapped back together like a verdict and she said, "It's 35 dollars." I couldn't help it, I laughed and laughed. Here I thought a very pretty girl wanted to dance with me, Wrong. Then I thought she wanted to dance for me, and I guess she did, but at no point was it really me she was interested in. She wanted the money. I laughed and laughed and told her, "Thank you, but No. I'll pass." After that the evening flew by in a whirlwind of naked girls. Not surprising, my epiphany prevented me from connecting with any of them. I had more fun listening to my companions talk about the dancing girls and critiquing their technique spinning around naked on the pole, or how much cottage cheese thier butts and thighs had. I was disgusted with a truly disturbing image in my mind until they told me the 'cottage cheese' meant the amount of fat dimples they had. I couldn't help it, I laughed again, a deep real laugh that turned heads and would have embarrassed me if I cared. I didn't. 

Either way, it was an amazing start to my two weeks off!