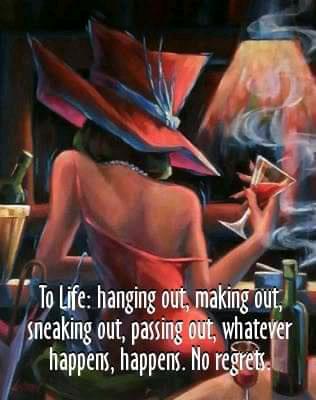 It Is What It Is
Read Count : 37
Category : Articles
Sub Category : Motivation
Well, it's that time of the year again; the last day of another year. However, unlike previous years, there will be no open celebration this year to ring in the new year; no fireworks, no partying with friends, no painting the town red or blue or whatever hue. When the clock strikes twelve at midnight tonight, most folks would be tucked away at home having a quiet time with their loved ones, which is not such a bad thing at all. 

How would I describe 2020.... I would say that it's equivalent to a rollercoaster ride. There were lots of ups and downs, twists and turns, highs and lows.... and it all came very fast, almost like everything happened all at once, which didn't leave much room for me to catch a breath. 

Out of the blue, it appeared like Life had thrown a huge curveball that sent the world in a tailspin. Every living thing on the face of the earth was tested in so many different ways. It was exhausting and draining. Like everybody else, this unexpected turn of events affected me too. There were voices in my head.... some were taunting me, some were mocking me, and there was also a voice that was urging me on. The chaos that was going on in my head that was brought on by those voices was enough to drain me to the point of exhaustion. I felt like I was walking around in a daze, somewhat lost.... but my stubborn streak pushed me to face the storm head on.... and I was determined to find my rainbow. 

Faith kept me going. 
Hope kept me strong. 
Trust kept me alive. 
And Love made me believe. 

I am thankful to have survived the whirlwind, weathered the storm, and now all that's left for me to deal with is the little bouts of rain here and there. I am taking all the good moments with a grateful heart, and all the not so good moments with a lot of patience. I don't have a crystal ball to look into to see what 2021 has in store for me, so I guess I'll just wait to be surprised like everybody else. However, being optimistic, with the sun shining down on me, I just might see my perfect rainbow in the end. Patience.... that's all I need to hold onto right now. 

Yes, 2020 has been a very testing year for everyone. The fight is far from over but it's not going to rain forever. 

Be safe and be responsible. 

Take care y'all and Happy New Year!