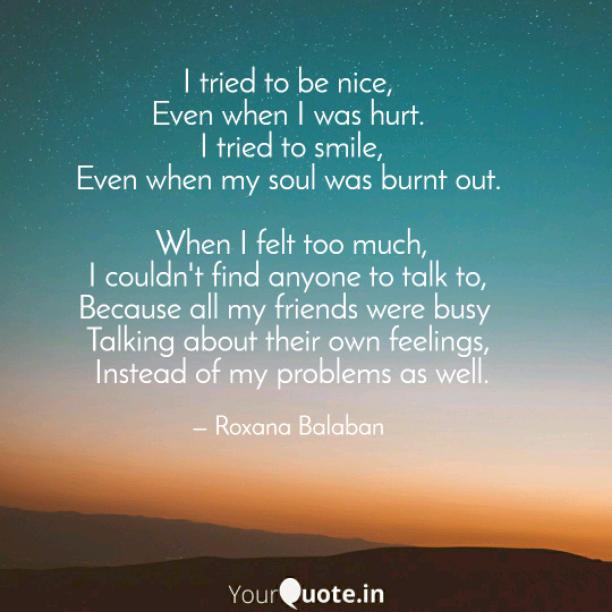 To Be Nice
Read Count : 35
Category : Poems
Sub Category : N/A
I tried to be nice,

Even when I was hurt.

  I tried to smile, 

Even when my soul was burnt out.




  When I felt too much, 

I couldn't find anyone to talk to,

Because all my friends were busy 

Talking about their own feelings,

 Instead of my problems as well. 




I tried to forget about everyone who hurt me, because I can't hate anyone, 

But I give them my indifference 

And that's enough for me.




I tried to be nice,

 Even if they treated me badly,

 I wanted to leave a good memory,

 Even if it was late when they realized

 They had made the biggest mistake -

Wounding me.