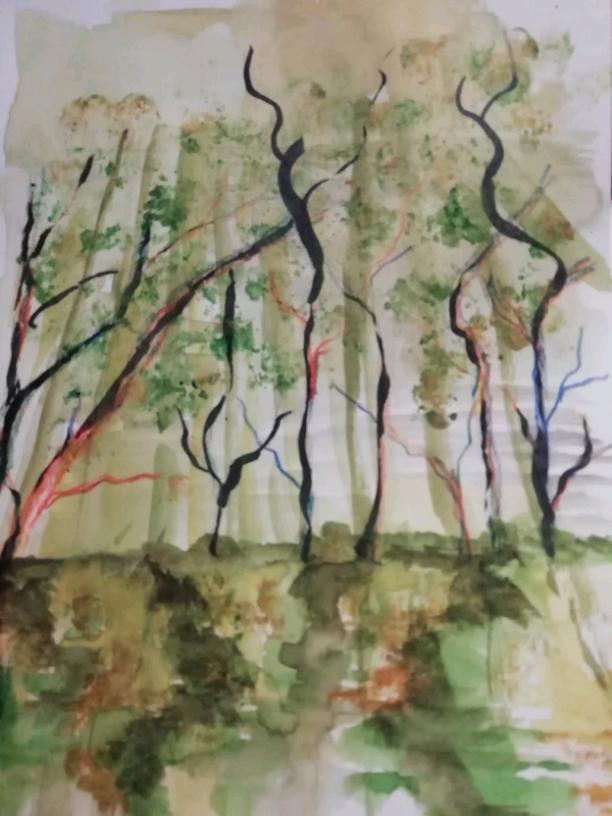 Category : Poems
Sub Category : N/A
First.... was it very dark.
Gradually, 
It grew lighter.
Brighter... and brighter. 

The Sun was slept in, 
the Moon got a little tired. 

Everything in the forest, 
cleared...... up. 

Sun rays, 
pushed silently, 
true the branches. 

And.... 

Put beautiful sunny.... 
yellow dots, 
on the ground. 

Between the more dark, 
shadows of the trees. 

Here..... daybreak in the forest, 
at best!