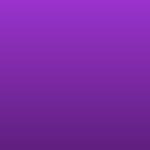 What Our Children See, What They Do
Read Count : 53
Category : Diary/Journal
Sub Category : N/A
   We've all had those kind of days where we take one item from a place and leave it somewhere else. It's normal to not think about the consequences of these actions as a worker may have to go out of their way to put it back. Certainly our days are stressful, and some stores don't make it  much easier to deal with the problems  of avoiding  other customers.  Also with covid-19, we have become more cautious about what we decide to handle on our daily basis. But today in particular I witnessed something that got me to think about other related consequences.
   What seems like it would be a normal day for me, turned out to be an interesting experience to increase the way I view certain situations. In the chip aisle of a local Walmart, I witnessed a woman with a small toddler who was hugging a Pringles chip container. Every time I see a child, I have to stare at them very intently because of my overwhelming fondness for youth. This is not an unusual sight either, as many parents allow their young children to carry something like chips because they're hungry and it's easy for the tykes to eat. What I witnessed though, changed the way I perceived the parent.
   The little boy decided he wanted a different kind of chips, and his mother told him he could only have one. She proceeded to put down the other chip container in the place of the one she picked up. I can't help thing but this is reflective of society, as people seem too busy to show standard consideration to walk back and place an item where it belongs. What was she trying to teach her son during this moment? Did she realize she was teaching her son the wrong lesson?
   Today, people seem to think much about themselves without showing some genuine consideration for other people. On day-to-day activities, they seem more interested in getting what they want done instead of showing simple polite gestures to others. Some situations grow to be complicated, but I can't help reflecting on the kind of lesson she was teaching her son. An act of laziness in front of the child teaches him or her to be you're responsible or self-focused. If they make a normal habit of this type of activity, the child will grow into an irresponsible self-focused adult.
   Even in front of children that don't belong to us, actions will have certain consequences such as using curse words which is child is bound to repeat. Granted our society is so complex, I can't help to think how nice it would be if people made an effort to take things all the way if possible. If not, wouldn't it be a more sensible lesson to take it to the cashier and tell them "I'm sorry I picked this up, but I didn't have a chance to put it back so would you please put this item back for me?"
   Such a simple action shows a great deal of consideration for both the workers and the way you raise your children. Think about the actions you take in front of your children, especially if they are extremely young and see if they start mimicking them. I know some parents regret doing or saying certain things in front of our children, and we can't always help those actions however their opportunities where we can do things to make sure that our children grow up into wonderful and polite adults. Are you one of these lazy parents who doesn't pay attention to what you're doing in front of your child, or do you make a genuine effort to teach them the right life lessons?