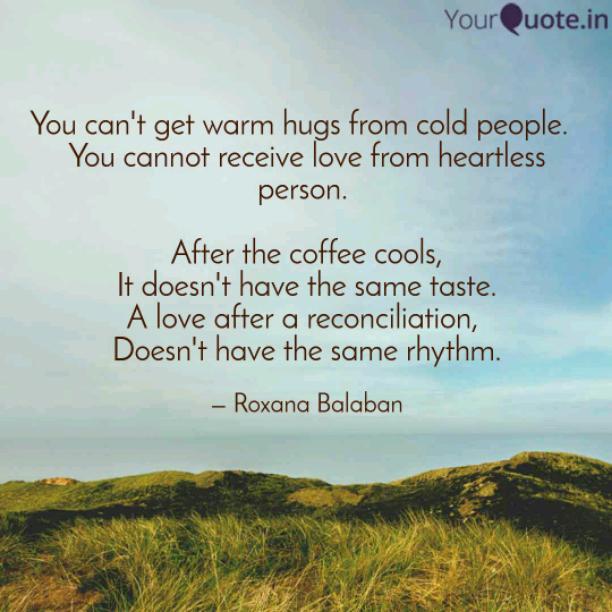 Cold People
Read Count : 37
Category : Poems
Sub Category : N/A
You can't get warm hugs from cold people.  

You cannot receive love from heartless person. 




 After the coffee cools, 

It doesn't have the same taste.

A love after a reconciliation, 

Doesn't have the same rhythm.




  Some songs felt by the soul,

Remain listened to even after many years.

Some songs remain listened to only a few times,

 If they get caught in the ears.




When you are left alone, 

You put on your real feelings. 

 When you don't know what to say,

 Your emotions take control of your feelings.