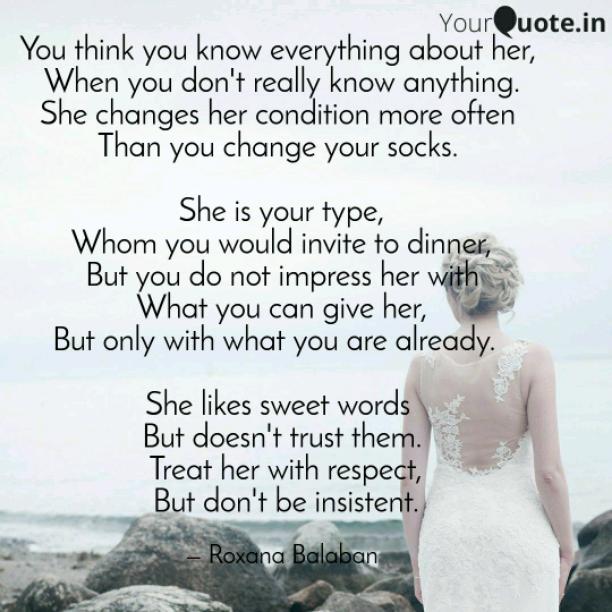 Category : Poems
Sub Category : N/A
You think you know everything about her, 

When you don't really know anything.

She changes her condition more often 

Than you change your socks. 




 She is your type, 

Whom you would invite to dinner,

But you do not impress her with

What you can give her,

But only with what you are already.  




She likes sweet words 

But doesn't trust them.

 Treat her with respect,

 But don't be insistent.




She is a beautiful dreamy young woman,

 To reach her heart, it is not so easy.  

It's a long way and many get lost along the way,

 But once you get there, 

She gives you everything she can have.




She knows how to be a winner, 

She doesn't know how to lose.

She can take you to heaven,

 But she can bring you closer to death.




She can tell you to stay, 

She can ask you to leave,

 She is a lady by appearance,

 But also by attitude.