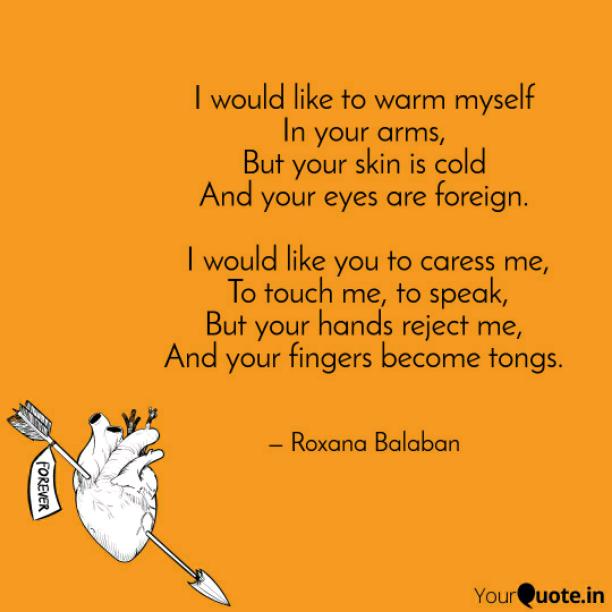 I Can't Do Nothing About
Read Count : 38
Category : Poems
Sub Category : N/A
I would like to warm myself

 In your arms, 

But your skin is cold

 And your eyes are foreign. 




 I would like you to caress me,

 To touch me, to speak,

 But your hands reject me, 

And your fingers become tongs.




  I would like to sing you songs,

 Read poems, kiss your mouth, 

But you are made of stone 

And nothing can touch your heart.




  I would like to kiss your eyes 

To hold your hand, 

To hug you tight,

 But I know you don't care 

And I can't do anything about.