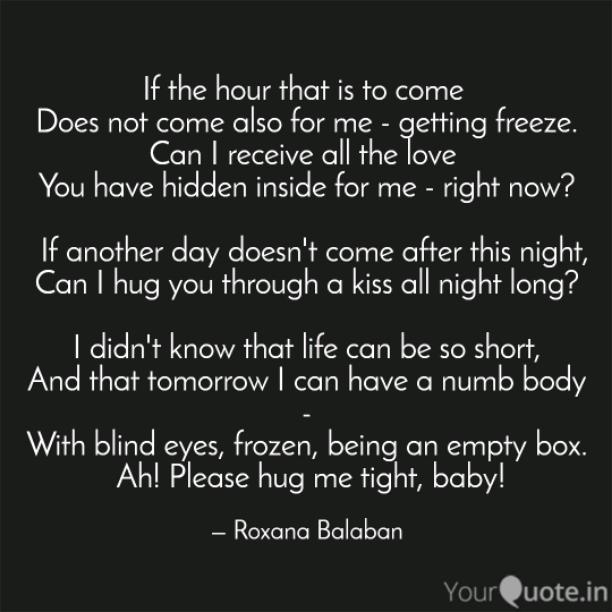 Category : Poems
Sub Category : N/A
If the hour that is to come 

Does not come also for me - getting freeze.

Can I receive all the love 

You have hidden inside for me - right now?




  If another day doesn't come after this night,

 Can I hug you through a kiss all night long? 




 I didn't know that life can be so short, 

And that tomorrow I can have a numb body -

With blind eyes, frozen, being an empty box.

 Ah! Please hug me tight, baby!




  I know that the world can go on without me,

That the love you have for me can be given to someone new,

 And that everything I did 

Can scatter like dust... 

Ah! Please hug me dear!

 Please hug me tight!




 The love I gave you 

Has slipped in the past.

And I still love you

 Without thinking about tomorrow,

 Because everything I have today, 

I give you unconditionally.

Please hug me tight, baby!