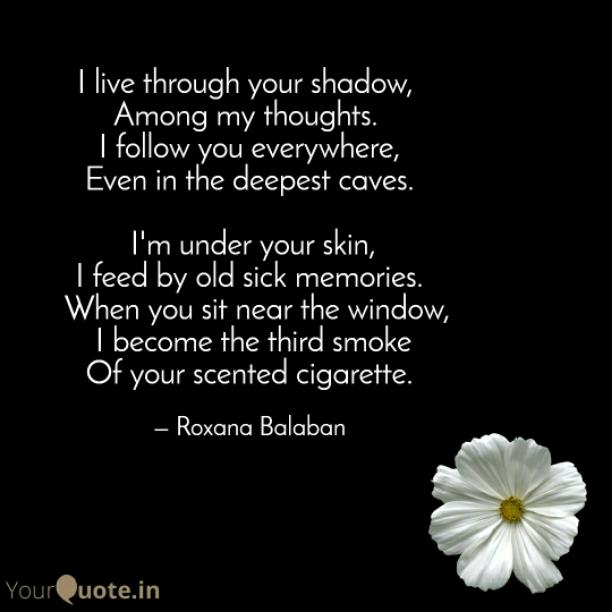 Through Your Shadow
Read Count : 15
Category : Poems
Sub Category : N/A
I live through your shadow, 

Among my thoughts. 

I follow you everywhere,

Even in the deepest caves.




  I'm under your skin, 

I feed by old sick memories.

  When you sit near the window,

 I become the third smoke

 Of your scented cigarette. 




 I see you through the eyes 

Of the birds I made you sing to you.

  I sit on your eyelash, 

But I go blind every time 

You keep your brown eyes closed -

Missing you baby, even for a second.




 You find me in the written thoughts

 You throw in the trash -

 After you change your mood, 

Your style, your heart, your life. 




 I'm under the thunder 

That makes the clouds cry. 

I'm under the shade of the tree,

 Under which you become remedy.




 I live under the last drop of sun 

That warms your heart.

 I live under the last leaf 

That guides your steps back to my life.




  I live in the dark 

Because I gave you the light.

I live hidden myself because

 You can't see me in this life.