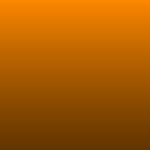 Never Ending Spiral
Read Count : 15
Category : Poems
Sub Category : N/A
I lost those parts of me
Yet part of me
Seems to believe
You might hold every last piece.

A mind gone lost
A heart tired of thinking of what it must cost
To become something less tossed
Around inside a soul covered in frost.

The memories have faded
One too many times I've stated
One too many I've hesitated
Then became something agitated.

Lost myself in my own fear
It became harder to think clear
Let alone even hear
As I lose to yet another year.

Is the end coming soon?
I'm tired of this internal monsoon.
I'm trapped inside the cocoon
With wings that don't seem to be growing any time soon.