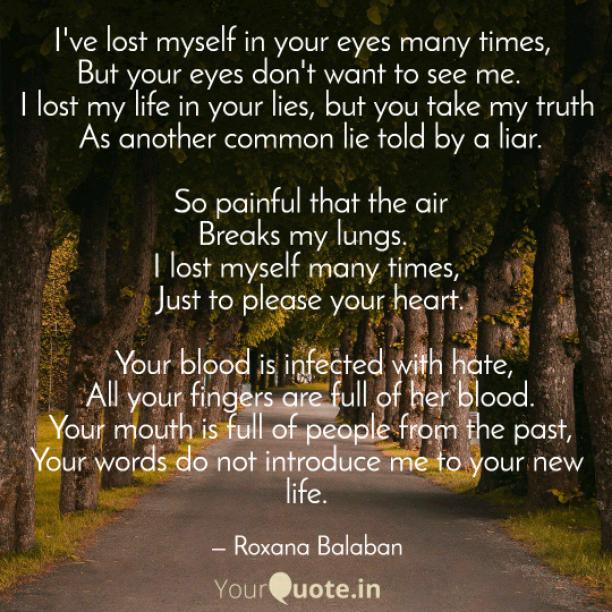 To Go Slow
Read Count : 17
Category : Poems
Sub Category : N/A
I've lost myself in your eyes many times, 

But your eyes don't want to see me.  

I lost my life in your lies, but you take my truth

 As another common lie told by a liar.




  So painful that the air 

Breaks my lungs. 

I lost myself many times,

 Just to please your heart.




  Your blood is infected with hate,

 All your fingers are full of her blood.

  Your mouth is full of people from the past, 

Your words do not introduce me to your new life.




  Your life is colorful,

 I see mine only in black.

You are happy anyway, 

I can be happy by touching your hand.




You think you're always right, 

I already know I'm wrong.

 You like to hurry,

 I want to go slow to your soul.