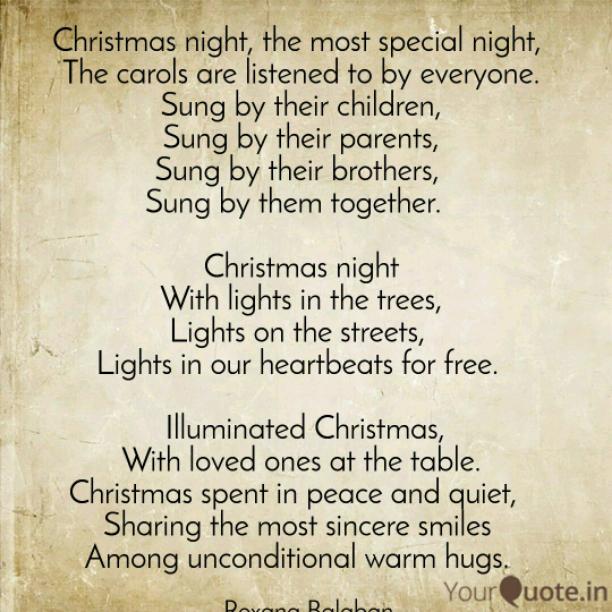 Merry Christmas
Read Count : 41
Category : Poems
Sub Category : N/A
Christmas night, the most special night,

 The carols are listened to by everyone.

 Sung by their children,

 Sung by their parents,

Sung by their brothers,

Sung by them together. 




 Christmas night

 With lights in the trees,

 Lights on the streets, 

Lights in our heartbeats for free.




  Illuminated Christmas,

 With loved ones at the table.

Christmas spent in peace and quiet, 

Sharing the most sincere smiles

 Among unconditional warm hugs. 




 Gifts under the Christmas tree, 

Memories from the past years -

 Saved in pictures and melodies,

 And this year's stories, 

All ended with a happy ending.




  I would like the magic of Christmas 

To touch our hearts every day.

 Being better with each other,

Giving kindness for those in need.




Ho, ho, ho! Merry Christmas everyone!