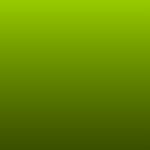 Category : Poems
Sub Category : N/A
The water-slide has gone dry.
Like someone has damned it up with an indestructible wall.
Is there anyone to call to get this water back in flow?
It's drying up quick
It's getting hotter and hotter
Maybe it's hell
Or just a glimpse.
An illusion with a feeling of it all so real.
Can't even pick up a stick
Without it falling apart in my grip.
My eyes are drying out now
Can barely even see straight
Sweats pouring out all over
With my heart beating, times triple.
No one else is around
In my own personal hell.