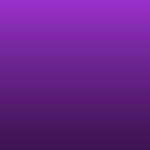 Category : Poems
Sub Category : N/A
Sounds far and near
Feelings strong and near.

Lost in a world of tension,
Wish it was a fiction.

I could hear the sounds of my past,
Killing me and and judging me fast. 

Not sure of what the future holds,
Trust me it's getting close. 

Unknown heat rising deep inside me,
Don't know if it's there to be.

What will be of me at last,
No! I don't want my future to cast.

I breathed the creator a helper,
An angel who will be my way maker.

In tears I cried,
In doubt lie. 

Tell me I said to me,
Don't you wanna be free?

No I will make it,
Oh it's hard I can't take it.

No I will stand and face my problems,
Even if it means to walk in blindness.

Mama will be proud of me,
My destiny will be true for me.