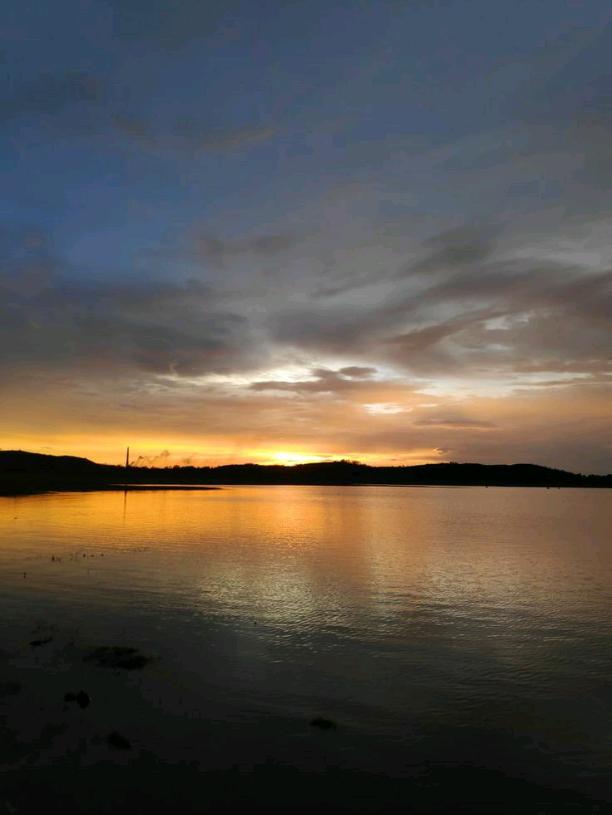 Category : Poems
Sub Category : N/A
A Six letter word

Yet it holds a different vibe.

A feeling I can't Express fully,

Yet I tried

The way my face lights up,

At the sight of this beautiful sunset.

I look into the sky

The banks of yellow sea,

and blurred ships of orange gently toss by

And a wonderful colour mingles in the sky.

Birds are silent in their respective nest.

Different kind of peace lingers in the air

And I hear humming voices of people as they pass by

I stand there mesmerized by the sight above me,

A wave of calmness surrounding me.

Warm-chilly air hugging my skin

I stand there embracing the warmth

Sun is bestowing upon me

Before heading towards west.

I'm in my own world unaware what's happening around me.

And within matter of seconds,

The sun set late;

Making his way along the west

Gold starts fading into dark blue

Chilly air starts threatening me.

I look around to find people hurrying their steps,

And I make my way into the hurried steps.