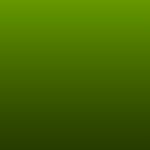 Fight Against It
Read Count : 49
Category : Poems
Sub Category : N/A
I'm not here to make agreements,
Nor replacements or a grievance.
I'm trying to release this
Love for a universe
I don't think exists yet.

Here's my presence
Take my hand, no hesitance
Let out, Ass Blasters style, what a fragrance, damn nose blisterants.

Stop thinking about bringing that old you back, and start a new kind of advance.
Create havoc with an absence
Lose yourself with chances
You took for dirt instead of chances
Then never made changes 
Unless it was towards 
Anger in its constants.

Instants
Certain moments
Make them hold promise
You can't keep drowning in silence
Take those next steps
Reach for the Heavens
Let em all feel your presence
Then hit your fall downs
Like you're never staying down with the stay downs.