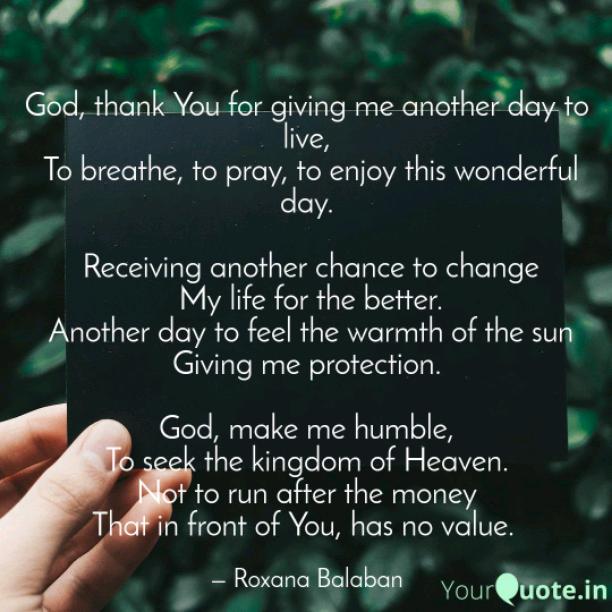 Thank You, God
Read Count : 48
Category : Poems
Sub Category : N/A
God, thank You for giving me another day to live,

 To breathe, to pray, to enjoy this wonderful day.




 Receiving another chance to change

 My life for the better.

 Another day to feel the warmth of the sun

 Giving me protection. 




 God, make me humble, 

To seek the kingdom of Heaven.

Not to run after the money

That in front of You, has no value. 




 God, You know me as I do not know myself,

 You read my every thought,

 Help me find the way to go, 

Because my eyes are without glitter, gray. 

 God, forgive me for all the mistakes

 I made today...