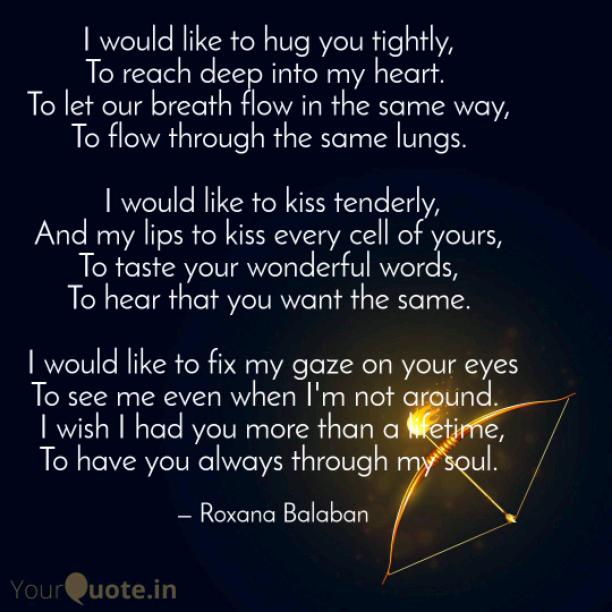 Through My Soul
Read Count : 38
Category : Poems
Sub Category : N/A
I would like to hug you tightly, 

To reach deep into my heart.  

To let our breath flow in the same way, 

To flow through the same lungs. 




 I would like to kiss tenderly, 

And my lips to kiss every cell of yours, 

To taste your wonderful words, 

To hear that you want the same. 




 I would like to fix my gaze on your eyes 

To see me even when I'm not around.  

I wish I had you more than a lifetime,

To have you always through my soul.