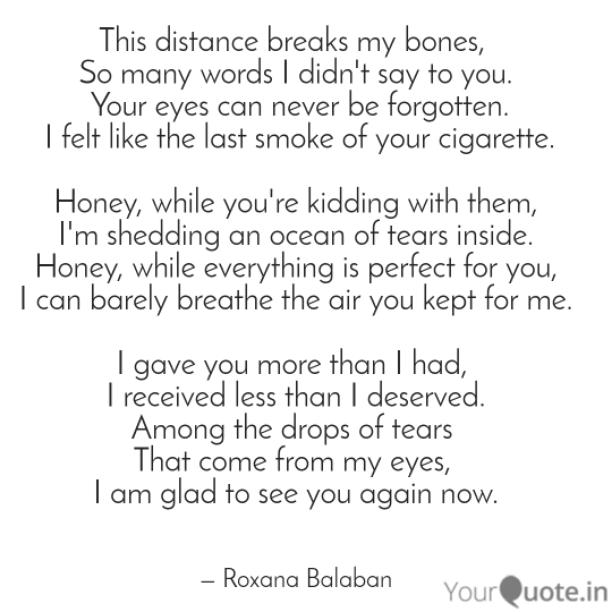 I Am Glad To See You Again
Read Count : 41
Category : Poems
Sub Category : N/A
This distance breaks my bones, 

So many words I didn't say to you.

  Your eyes can never be forgotten. 

 I felt like the last smoke of your cigarette.




 Honey, while you're kidding with them, 

I'm shedding an ocean of tears inside.

 Honey, while everything is perfect for you, 

I can barely breathe the air you kept for me.




I gave you more than I had, 

I received less than I deserved.

Among the drops of tears 

That come from my eyes, 

I am glad to see you again now.