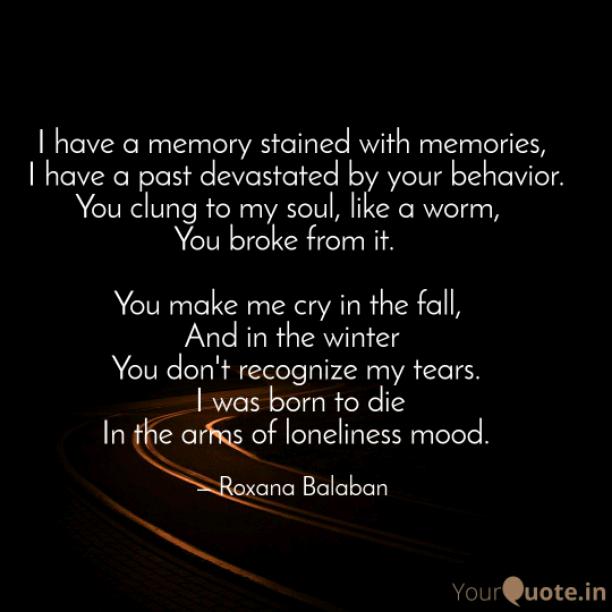 Memory Stained With Memories
Read Count : 14
Category : Poems
Sub Category : N/A
I have a memory stained with memories,

 I have a past devastated by your behavior.

You clung to my soul, like a worm, 

You broke from it.  




You make me cry in the fall, 

And in the winter

 You don't recognize my tears.

  I was born to die

 In the arms of loneliness mood.




  You bit my heart and now I'm bleeding, 

Maybe the rain can clean my wound.

 The way you touch me

 Breaks my heartbeat in two. 




 You can't feel me because I've gone far, 

I have to continue my life alone.

 I take my knives out of my wounds, 

I'm still confused after the nightmares I had.