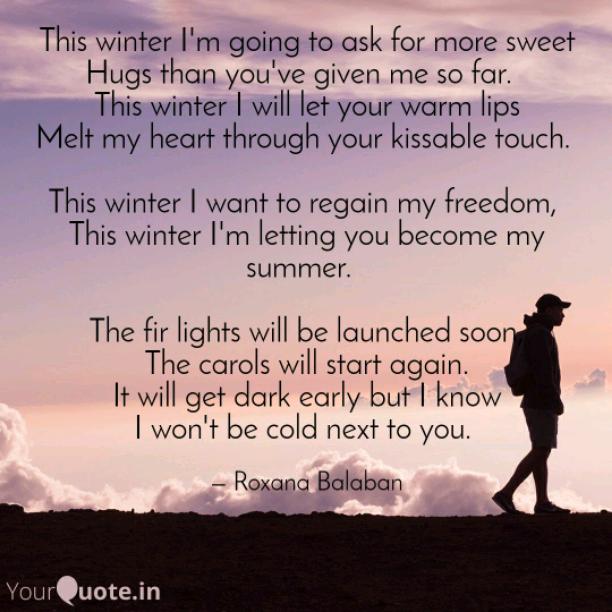 This Winter
Read Count : 35
Category : Poems
Sub Category : N/A
This winter I'm going to ask for more sweet Hugs than you've given me so far.  

This winter I will let your warm lips

 Melt my heart through your kissable touch.  




This winter I want to regain my freedom, 

This winter I'm letting you become my summer.  




The fir lights will be launched soon,

The carols will start again.

It will get dark early but I know

 I won't be cold next to you.  




We will play with the snow, 

Making snowmen.

We will warm our voice with a hot tea, 

Waiting for Santa Claus in the Christmas.