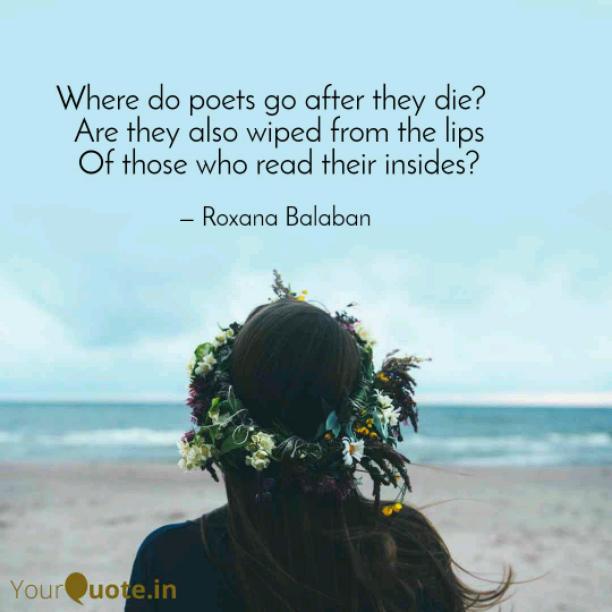 Where Do Poets Go After They Die?
Read Count : 45
Category : Poems
Sub Category : N/A
Where do poets go after they die? 

 Are they also wiped from the lips

 Of those who read their insides? 




 Where are they going and when 

Can we see them again?




  They leave in full ascent 

Or when they become known - 

At the beginning of the road.  




Where are they going,

 To take place for us too?




  Those who want us to continue

 To listen to their thoughts,

Those who want to get drunk

 With their words.  




Where do so many poets want to go 

And why do they start running? 

 Did they find a better place

 To shelter their poems?  




Where they go, 

I may never know, 

But without them, 

My soul feels burdened and poor.