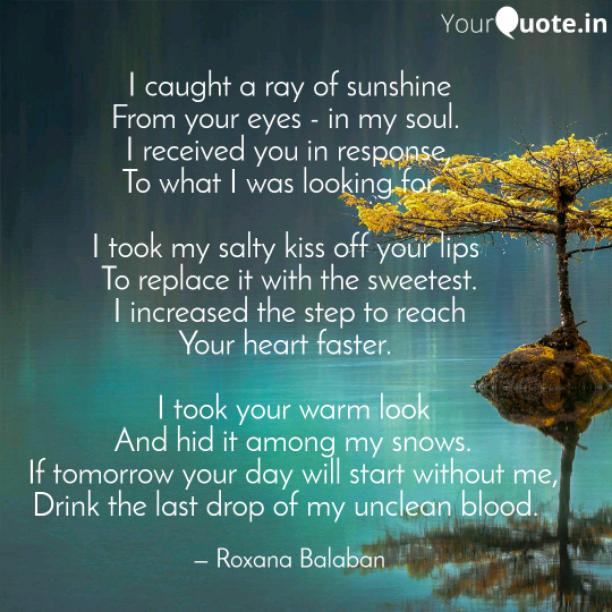 Nothing Is Impossible
Read Count : 19
Category : Poems
Sub Category : N/A
I caught a ray of sunshine

 From your eyes - in my soul.  

I received you in response,

To what I was looking for.  




I took my salty kiss off your lips 

To replace it with the sweetest.

I increased the step to reach

Your heart faster. 




 I took your warm look

 And hid it among my snows.

 If tomorrow your day will start without me,

 Drink the last drop of my unclean blood.  




I will sing to you: 

"Goodbye for now, my lover."

 I'll wait for you here, 

For us, nothing is impossible.