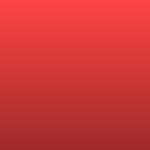 Category : Poems
Sub Category : N/A
Man who sits behind a desk so proud; of what papers do you sign in that secretive shroud.

A moment's whisper to answer calls from the depths of one's heart; do not forsake duty.

For each family in the homeland afar from sea to prairie left in need, response is that seed.

Plant it deep beneath the earth among those papers proud. Let your children live

abound.

Watch the fruit take its course and grow into a tree with no discourse but only kindness.

Time that passes each day, we have gifted you the way. An answer to the call filled with a bounty for all.

No government aside can bring such a rise to change the fates of many.

Build back our forests, clean our oceans, and plant the seeds of the return nature's call.


Our spirit does not wane, our desire be true, and our cause a just one.

Our actions and resolve noble on paper we trust, protect our country from the stain of rust.