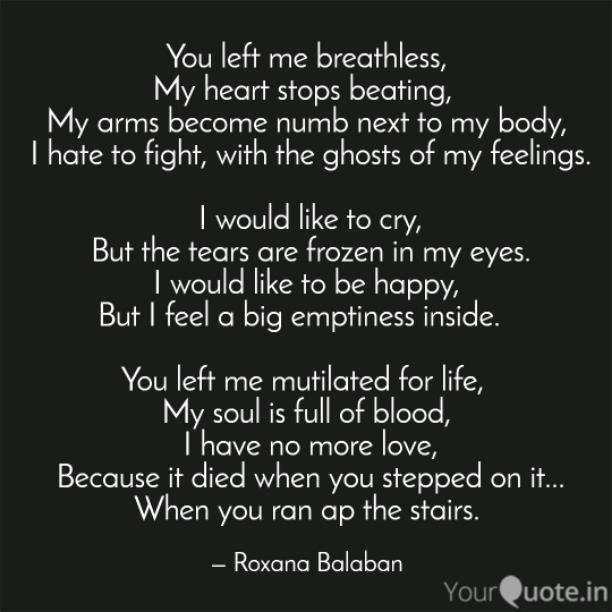 Ghosts Of My Feelings
Read Count : 32
Category : Poems
Sub Category : N/A
You left me breathless,

My heart stops beating, 

My arms become numb next to my body,

 I hate to fight, with the ghosts of my feelings.




 I would like to cry,

 But the tears are frozen in my eyes.

 I would like to be happy, 

But I feel a big emptiness inside.  




You left me mutilated for life, 

My soul is full of blood,

 I have no more love,

 Because it died when you stepped on it...

When you ran ap the stairs.