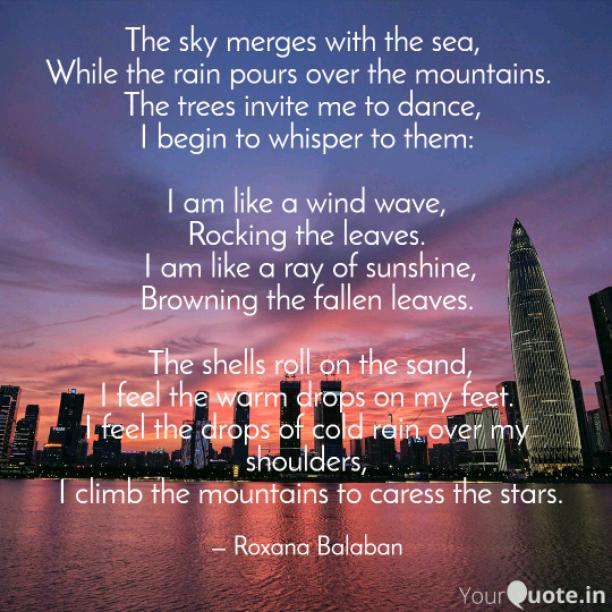 I Climb The Mountains
Read Count : 27
Category : Poems
Sub Category : N/A
The sky merges with the sea, 

While the rain pours over the mountains.  

The trees invite me to dance, 

I begin to whisper to them:




 I am like a wind wave, 

Rocking the leaves.

 I am like a ray of sunshine,

 Browning the fallen leaves. 




 The shells roll on the sand,

 I feel the warm drops on my feet. 

I feel the drops of cold rain over my shoulders,

 I climb the mountains to caress the stars.