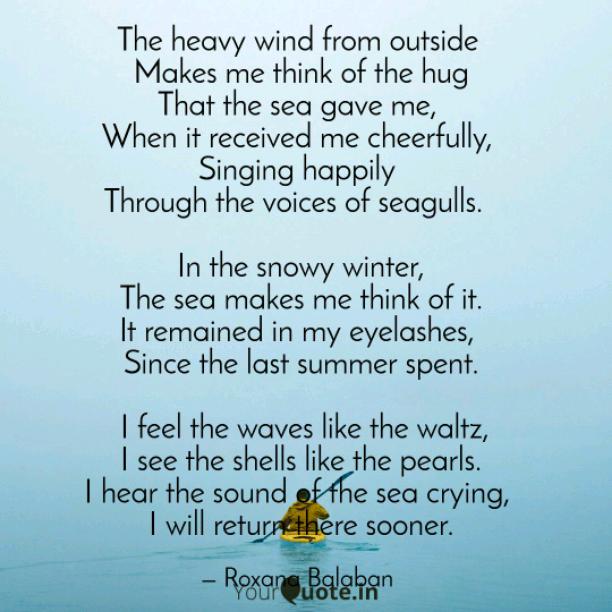 Seagulls And Sea
Read Count : 58
Category : Poems
Sub Category : N/A
The heavy wind from outside

 Makes me think of the hug

 That the sea gave me, 

When it received me cheerfully,

 Singing happily 

Through the voices of seagulls. 




 In the snowy winter,

 The sea makes me think of it.

It remained in my eyelashes,

 Since the last summer spent.




  I feel the waves like the waltz,

 I see the shells like the pearls.

I hear the sound of the sea crying,

 I will return there sooner.




The sea leaves me on the shore, 

Washing away my sins.

The sea calls me to it, 

Its waves like to play at my feet.




I will be there soon, 

The sun has come off my bones.

 I want to invite it to dance,

 To bury myself throught the tears.