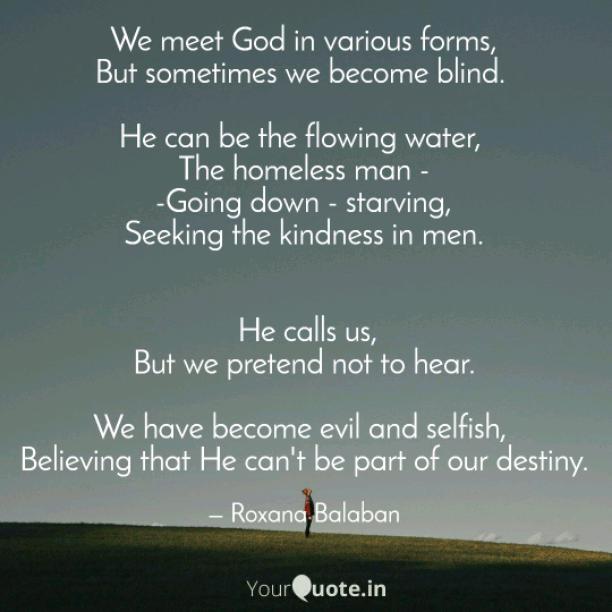 We Meet God
Read Count : 53
Category : Poems
Sub Category : N/A
We meet God in various forms,

 But sometimes we become blind.  




He can be the flowing water, 

The homeless man -

-Going down - starving,

Seeking the kindness in men.





  He calls us, 

But we pretend not to hear.




We have become evil and selfish, 

Believing that He can't be part of our destiny.




  We meet God at every step we take, 

He created this world for us.




 She felt the nails in her hands,

To blot out our sins.




We deny it,

Driving Him away every time.

But He loves us, 

His love is the unconditional way to succed.