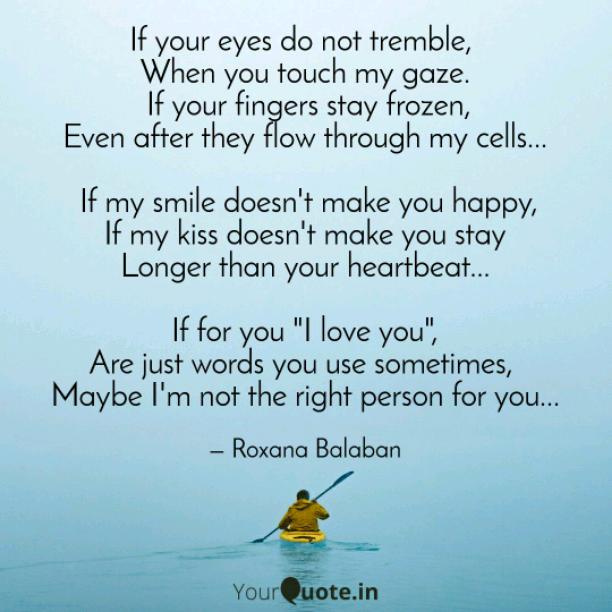 Road To Heaven
Read Count : 17
Category : Poems
Sub Category : N/A
If your eyes do not tremble, 

When you touch my gaze.

 If your fingers stay frozen,

Even after they flow through my cells...




 If my smile doesn't make you happy,

 If my kiss doesn't make you stay 

Longer than your heartbeat...




If for you "I love you",

Are just words you use sometimes, 

Maybe I'm not the right person for you..




I know we may not feel the same, 

But I need your feelings to be strong,

 If you could love me at least half

 As much as I love you,

 I would know that my tears now 

Are the road to heaven.