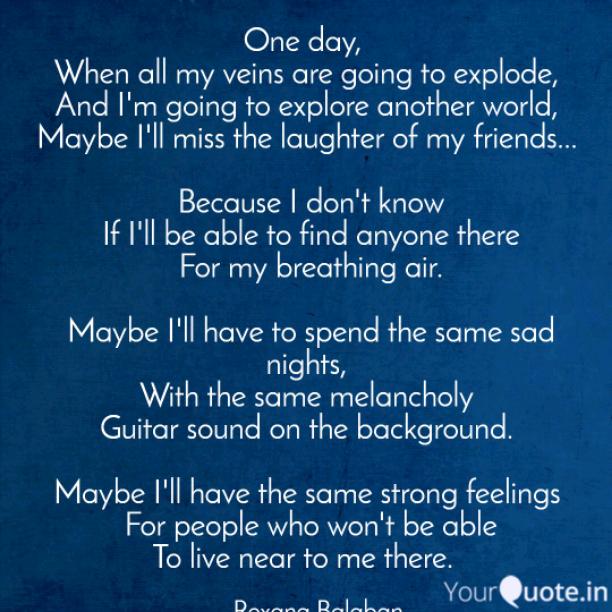 To Explore
Read Count : 20
Category : Poems
Sub Category : N/A
One day, 

When all my veins are going to explode,

 And I'm going to explore another world, 

Maybe I'll miss the laughter of my friends...




 Because I don't know

 If I'll be able to find anyone there

 For my breathing air.




 Maybe I'll have to spend the same sad nights,

 With the same melancholy 

Guitar sound on the background.




Maybe I'll have the same strong feelings

 For people who won't be able

 To live near to me there.  




I'll look for a better place, 

Maybe I'll fit in there forever.

Perhaps all that is best to live 

Will not come to this earth - never.