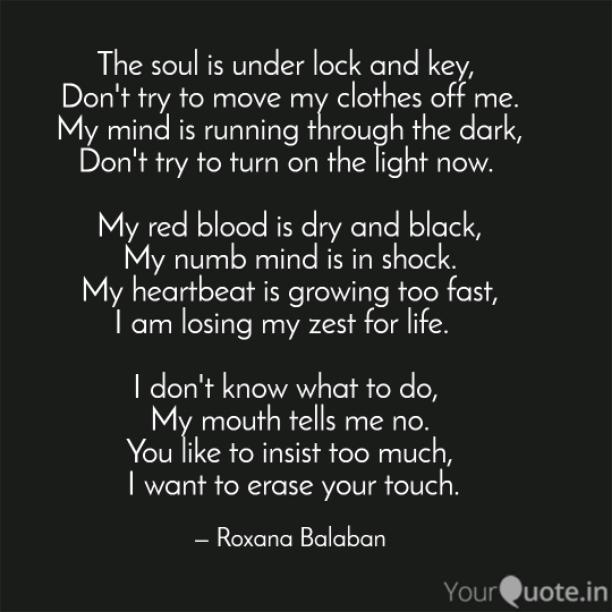 Last Time
Read Count : 61
Category : Poems
Sub Category : N/A
The soul is under lock and key, 

Don't try to move my clothes off me.

 My mind is running through the dark, 

Don't try to turn on the light now. 




 My red blood is dry and black, 

My numb mind is in shock.

 My heartbeat is growing too fast, 

I am losing my zest for life.  




I don't know what to do, 

My mouth tells me no.

You like to insist too much,

 I want to erase your touch.




To wipe it off my skin, 

I run to another room,

 I close the door behind my back, 

Please leave me alone...

 I beg you for the last time.