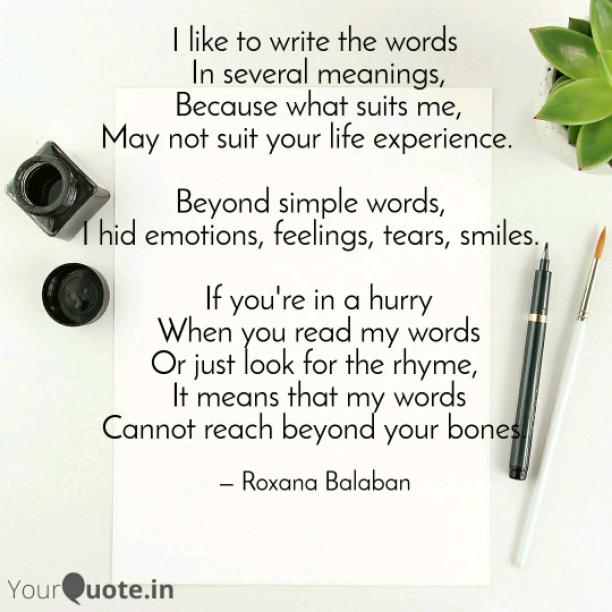 Frozen Season
Read Count : 22
Category : Poems
Sub Category : N/A
I like to write the words

 In several meanings,

 Because what suits me,

May not suit your life experience.  




Beyond simple words, 

I hid emotions, feelings, tears, smiles. 




 If you're in a hurry

 When you read my words

Or just look for the rhyme,

 It means that my words

 Cannot reach beyond your bones. 




I like to undress souls, 

To analyze their wounds, 

To weigh their heavy struggle,

 To try to sew back every broken piece.




I already know

 That we are all made of fresh meat, 

But our soul remains on top.  




I like to believe that writers

 Can create a better world,

 They can create a community

Like a second family.




 And that they become like flowers, 

Blooming every spring 

After a hard-frozen season.