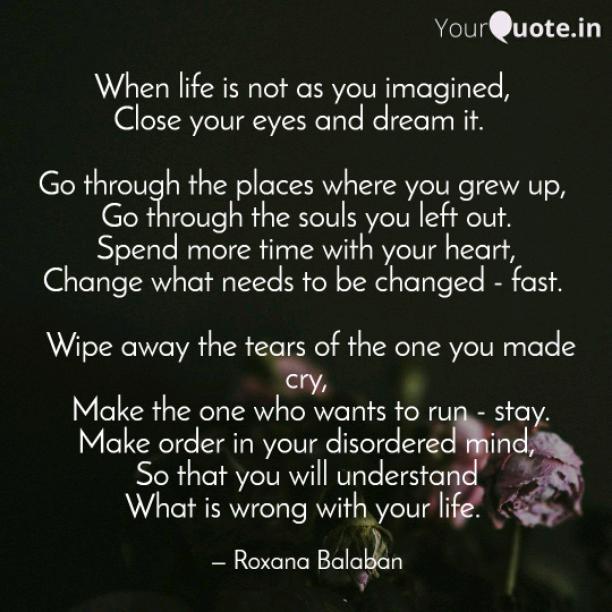 We Need A Break
Read Count : 50
Category : Poems
Sub Category : N/A
When life is not as you imagined, 

Close your eyes and dream it.  




Go through the places where you grew up, 

Go through the souls you left out.

 Spend more time with your heart, 

Change what needs to be changed - fast. 




 Wipe away the tears of the one you made cry,

 Make the one who wants to run - stay.

Make order in your disordered mind,

So that you will understand

 What is wrong with your life.  




Holidays, sunny days, laughter, 

Save them as wishes.

Sometimes we need a break,

To spend time only with ourselves.