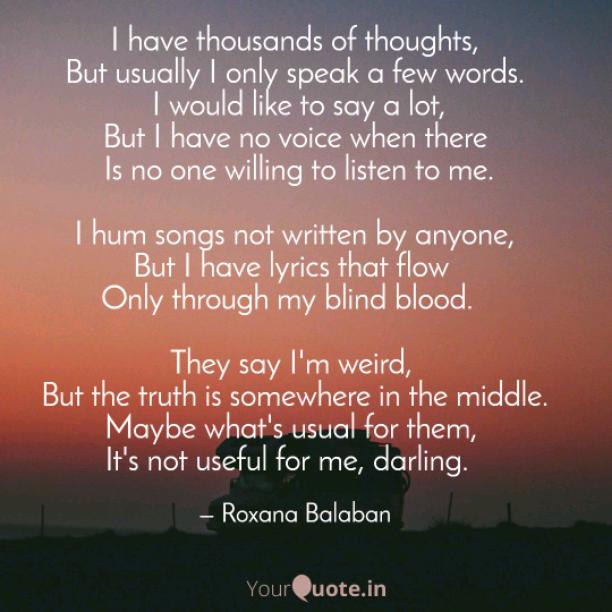 Volatile Shadow
Read Count : 21
Category : Poems
Sub Category : N/A
I have thousands of thoughts,

 But usually I only speak a few words. 

 I would like to say a lot,

But I have no voice when there

 Is no one willing to listen to me.




 I hum songs not written by anyone, 

But I have lyrics that flow 

Only through my blind blood.  




They say I'm weird, 

But the truth is somewhere in the middle.

Maybe what's usual for them, 

It's not useful for me, darling.  




I got out of the middle of the herd, 

Sometimes I feel safe on my own.

 I prefer to write what I feel,

Because the words will remain fixed 

Behind my volatile shadow.