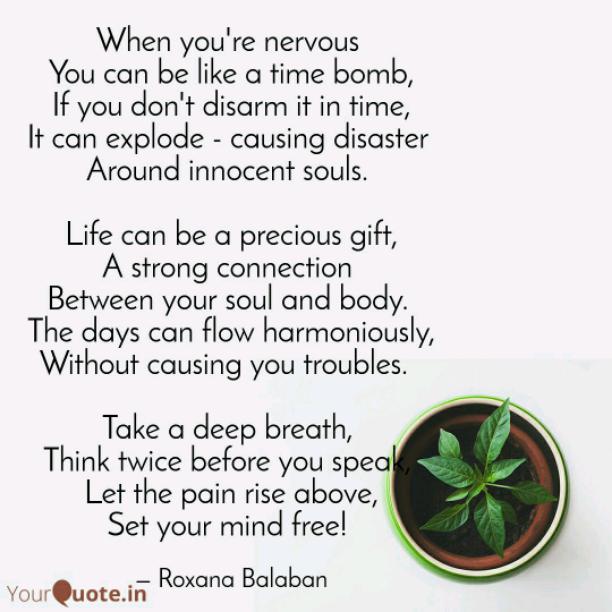 Set Your Mind Free
Read Count : 19
Category : Poems
Sub Category : N/A
When you're nervous 

You can be like a time bomb,

 If you don't disarm it in time, 

It can explode - causing disaster 

Around innocent souls. 




 Life can be a precious gift, 

A strong connection 

Between your soul and body. 

 The days can flow harmoniously, 

Without causing you troubles.  




Take a deep breath, 

Think twice before you speak, 

Let the pain rise above,

Set your mind free!