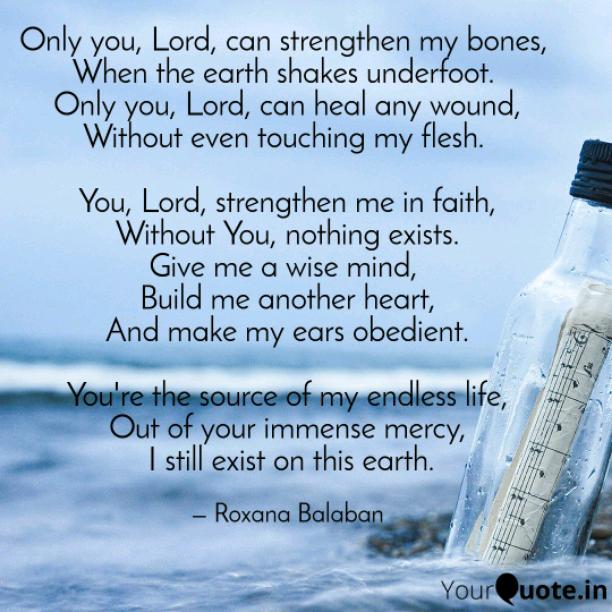 Only You, Lord
Read Count : 49
Category : Poems
Sub Category : N/A
Only You, Lord, can strengthen my bones, 

When the earth shakes underfoot. 

 Only You, Lord, can heal any wound, 

Without even touching my flesh. 




 You, Lord, strengthen me in faith, 

Without You, nothing exists.

Give me a wise mind, 

Build me another heart,

 And make my ears obedient. 




 You're the source of my endless life, 

Out of your immense mercy,

 I still exist on this earth.




 I want to make a difference

To bear good fruit, 

Not to be ashamed of what I did,

When I have to leave this empty space.  




Only You, Lord, can fully understand me,

 Even when I'm not talking to anyone

 About my thoughts.




Only You, 

You never judge me,

 I can feel Your unconditionally love 

Through my wonderful life.




Only You,

You never hate me,

Thank You for everything I've got.