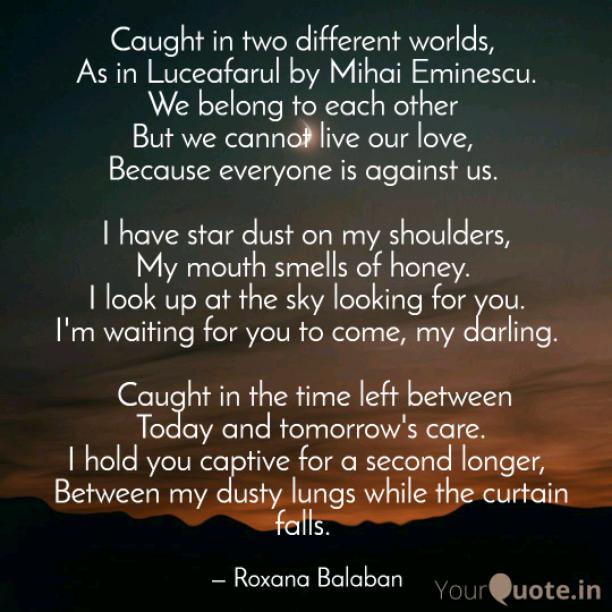 Happy Ending
Read Count : 21
Category : Poems
Sub Category : N/A
Caught in two different worlds, 

As in Luceafarul by Mihai Eminescu.

We belong to each other 

But we cannot live our love, 

Because everyone is against us. 




 I have star dust on my shoulders, 

My mouth smells of honey. 

I look up at the sky looking for you.

I'm waiting for you to come, my darling.




  Caught in the time left between

 Today and tomorrow's care.

I hold you captive for a second longer,

 Between my dusty lungs while the curtain falls. 




 Please come down or help me up,

 Let's try to be on the same level.

 I don't want the same sad story 

As Romeo and Juliet.




I just want to be safe and sound together,

To write the story of our lives

 With a happy ending.