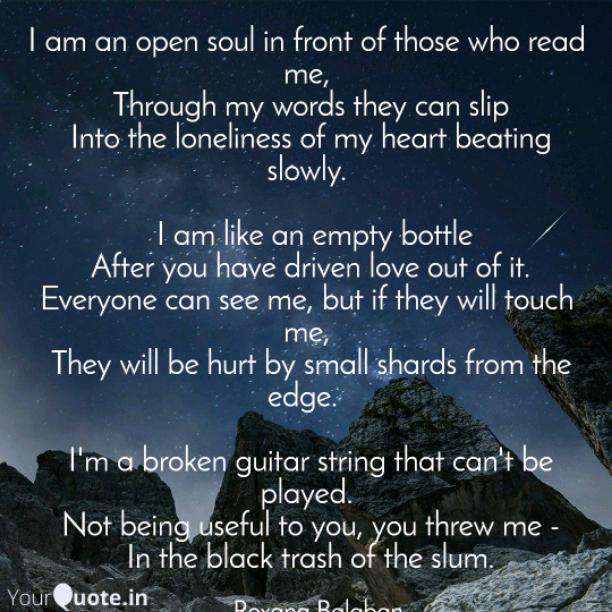 I Am An Open Soul
Read Count : 60
Category : Poems
Sub Category : N/A
I am an open soul in front of those who read me,

 Through my words they can slip

 Into the loneliness of my heart beating slowly.




  I am like an empty bottle

 After you have driven love out of it.

Everyone can see me, but if they will touch me,

 They will be hurt by small shards from the edge. 




 I'm a broken guitar string that can't be played.

 Not being useful to you, you threw me -

 In the black trash of the slum.




 I'm a bird with a broken wing looking

 For one last drop of water,

And all I could find was frozen crumbs,

 But it's too hard for me to detach it.




 Browsing the pages written by thoughts, 

You will find your white shadow over my words.




The pages are wet, the tears dry over time,

I am an open soul in front of those 

Who really want to know myself.