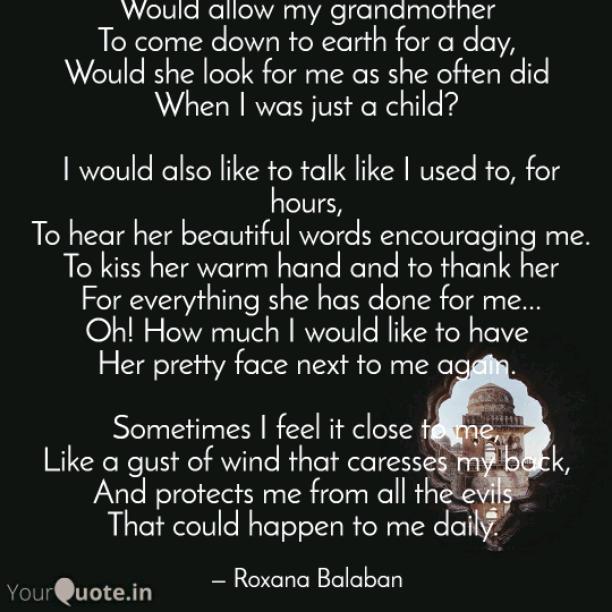 Category : Poems
Sub Category : N/A
Sometimes I wonder if God 

Would allow my grandmother

 To come down to earth for a day, 

Would she look for me as she often did

 When I was just a child? 




 I would also like to talk like I used to, for hours,

 To hear her beautiful words encouraging me.

 To kiss her warm hand and to thank her

 For everything she has done for me...

Oh! How much I would like to have

 Her pretty face next to me again. 




 Sometimes I feel it close to me, 

Like a gust of wind that caresses my back,

And protects me from all the evils 

That could happen to me daily.  




At some point, we all have people we miss

 Who have gone to another world too early.

 Through the sky, they smile at us, wondering, When it will be possible to see them again...