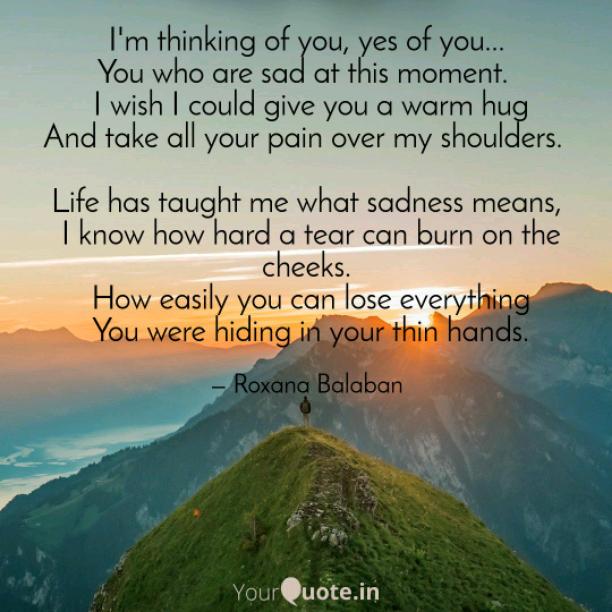 Keep Writing, My Friends
Read Count : 31
Category : Poems
Sub Category : N/A
I'm thinking of you, yes of you...

You who are sad at this moment. 

 I wish I could give you a warm hug

 And take all your pain over my shoulders.  




Life has taught me what sadness means,

 I know how hard a tear can burn on the cheeks.

 How easily you can lose everything

 You were hiding in your thin hands.




 And that life abandons you 

When you really need to feel alive.

 Leaving you on your knees, 

Praying for a better world to come. 




 But nothing lasts forever, 

And you will rise stronger than you fell.

Try to have more confidence in yourself, 

Because only in you, you will find the strength.  




I am thinking also of you,

 Of the one who is happy, 

I ask you something: 

Please take advantage of this time, 

Because no matter how good seems, 

It will not return when you will miss it so much.




  For those who read the words, 

I wish them all the best,

 Do not forget that: 

"Verba volant, scripta manent."

Keep writing, my friends!