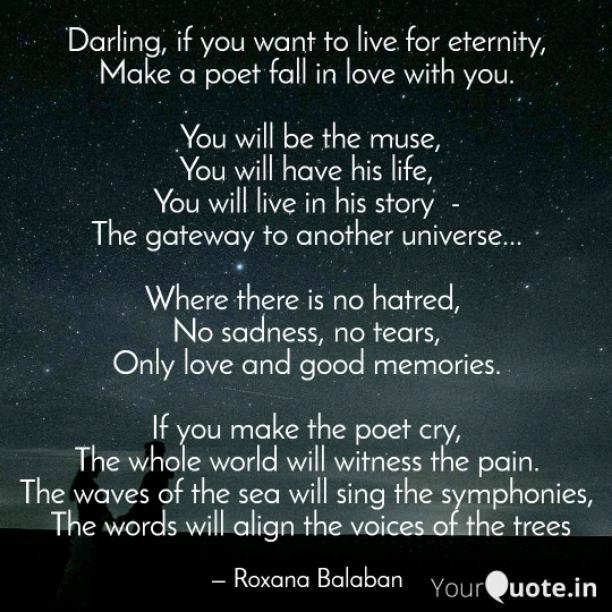 Make A Poet Fall In Love
Read Count : 28
Category : Poems
Sub Category : N/A
Darling, if you want to live for eternity,

Make a poet fall in love with you.




 You will be the muse,

You will have his life,

You will live in his story  -

The gateway to another universe...




Where there is no hatred, 

No sadness, no tears,

 Only love and good memories. 




If you make the poet cry,

The whole world will witness the pain.

The waves of the sea will sing the symphonies,

 The words will align the voices of the trees.




If you make the poet laugh,

 His innocent soul will rise through your blood.

If you fall in love with him,

Please don't break down his sorrowful tears.