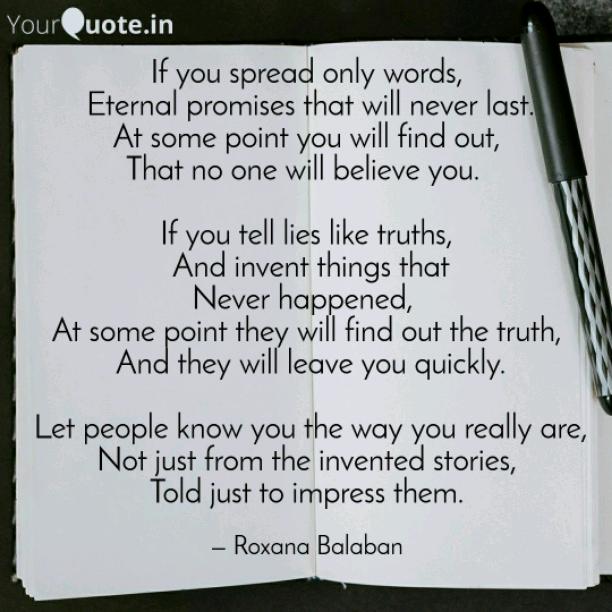 Not Only Words
Read Count : 22
Category : Poems
Sub Category : N/A
If you spread only words,

 Eternal promises that will never last.

At some point you will find out,

 That no one will believe you.  




If you tell lies like truths,

 And invent things that

Never happened, 

At some point they will find out the truth,

 And they will leave you quickly.




  Let people know you the way you really are, 

Not just from the invented stories,

 Told just to impress them. 




 Words are like grains of sand,

 Only deeds can be planted to bear fruit.

Be able to be honest, darling...

To find the right path in your life.