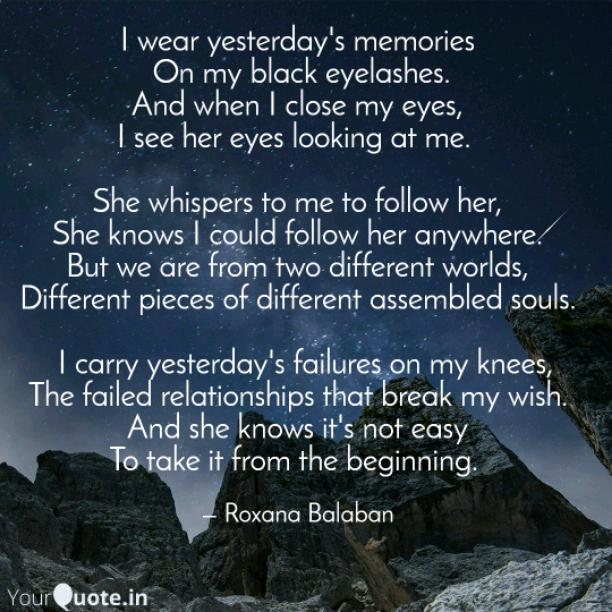 Black Eyelashes
Read Count : 15
Category : Poems
Sub Category : N/A
I wear yesterday's memories

 On my black eyelashes.

 And when I close my eyes, 

I see her eyes looking at me. 




 She whispers to me to follow her, 

She knows I could follow her anywhere.

 But we are from two different worlds, 

Different pieces of different assembled souls.




  I carry yesterday's failures on my knees,

The failed relationships that break my wish.

 And she knows it's not easy 

To take it from the beginning.  




On my shoulders

 I put the luggage with memories, 

Those thousands of photos

 In which I wore a fake smile,

 To look happily because they seemed happy 

Through my unspoken eyes.