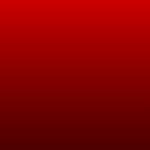 Undetermined
Read Count : 57
Category : Poems
Sub Category : N/A
Tongue tied 
The heart died

Speechless endeavors
Constantly crossing more wires.

Misfire, misfire
Another current going haywire.

What's the rush?
Sometimes it hits you, like a line-rush.

Quickening paces
You forgot to tie your laces.

You fell on your face
Now you feel your heart isn't in place.

The ball has been fumbled
A life of the non-stop stumbled.

Twisted and shattered
Darkened and slighted

He's too near sighted
Lost control of his impulses

Which way is up
Which way is down, yet another concept.

An in depth look at what's wrecked
He's only trying his best.