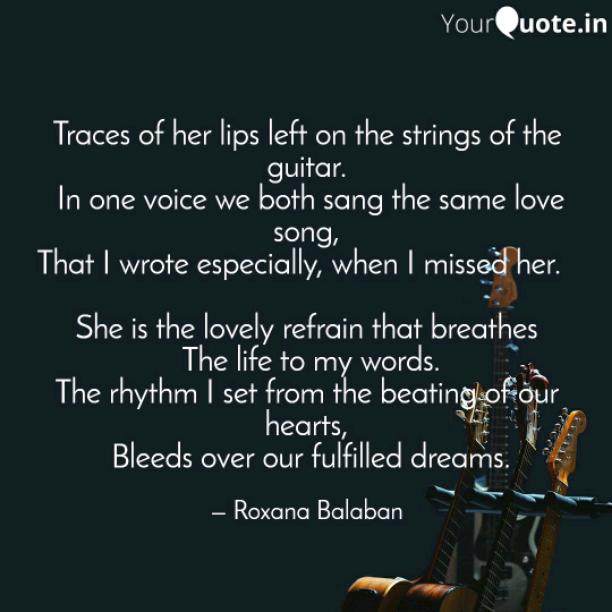 Traces Of Her
Read Count : 59
Category : Poems
Sub Category : N/A
Traces of her lips left on the strings of the guitar.

 In one voice we both sang the same love song,

That I wrote especially, when I missed her.  




She is the lovely refrain that breathes

 The life to my words.

The rhythm I set from the beating of our hearts,

 Bleeds over our fulfilled dreams.




  I found happiness on her face, 

Her smiles reach my poor veins. 

 She waits like a child to kiss me, 

Blocking my lips between her fragile mouth.




Traces of poetry left by her brown hair

 On my unwritten sheets,

Singing together on the same rhythm

 Like we did before...