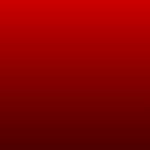 Stasis Of Drowning
Read Count : 27
Category : Poems
Sub Category : N/A
I'm not the man I used to be
Changed so much
I forgot how to be me

I changed my actions
Started acting like someone I wasn't
To keep others happy

Lost myself for so long
I stopped writing
And I stopped trying

Lost how I used to keep flying
Couldn't be what I was dreaming
So inside I've been screaming. 

Why do I keep losing?
Why is it this road I'm traveling?
Where is it leading?

Is it worth going
Is it worth waiting
For what I'm wanting?

The answers are silent
Killers of conscience
Resulting in never taking risks.

The next steps
Will they hold more regrets
Or will I fold before taking the steps?

How do I move on from this love?
I can't get off the ground
Stranded, losing to what is feared.

I want my soul heard
I want to feel loved
Yet my heart seems to be blanked.

Will she hear me?
Will she choose me?
Or should I run the other way?

I've ruined so many chances
As well as the second chances.
Is it destiny, stuck in these trances?

I'm a lost cause
A ghost of a person
Still with a heart that keeps beating.

I'm reworking
My whole being
Trying to keep believing.