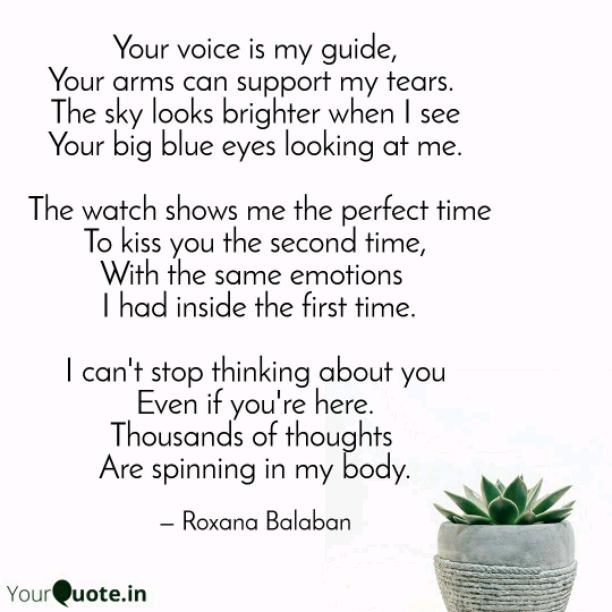 Your Voice
Read Count : 83
Category : Poems
Sub Category : N/A
Your voice is my guide,

 Your arms can support my tears.  

The sky looks brighter when I see

 Your big blue eyes looking at me. 




 The watch shows me the perfect time

 To kiss you the second time, 

With the same emotions 

 I had inside the first time.




 I can't stop thinking about you 

Even if you're here.

Thousands of thoughts 

Are spinning in my body.




 I hold your hand and I feel you here, 

Nothing wrong can happen

 Between you and me.




  To make you happy is my wish,

 To make you stay is my dream. 

 I always wanted to make you mine,

 Let me turn my pain into your love.